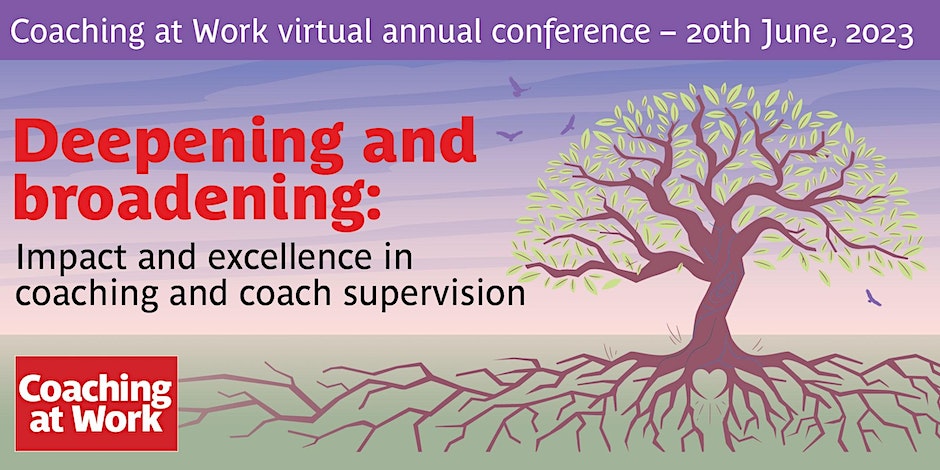 Welcome
Coaching at Work Conference 2023
"Deepening and Broadening: Impact and excellence in coaching and coach supervision".
Virtual Conference to be held on the 20th June, 2023.
The next Coaching at Work Annual Conference will be held online on 20th June, 2023 exploring issues including internal coaching culture, cyber coaching, active hope, Ubunbu leadership.
If you're a Coaching at Work magazine subscriber, this year you can attend our annual virtual conference for no extra cost as part of your subscription package!! And you're also still entitled to discounts on attending our masterclasses.
Speakers at this year's conference, with the theme Broadening and deepening- Impact & Excellence in Coaching & Coach Supervision, include:
• Joy Ntetha on Ubuntu leadership
• Tim Hawkes on internal coaching culture, with organizational examples
• Paul Heardman on internal coach supervision
• Tammy Tawadros on cyber coaching
• Rebecca Stevens & Siân Lumsden on Broadening and Deepening
• Chris Johnstone on coaching for active hope
This year we are going for a more spacious approach so there will plenty of opportunity to reflect and network.
We thank our sponsors for their support.
You can purchase tickets from our Eventbrite Page. You can Follow our social media hashtag online: #cawconf2023