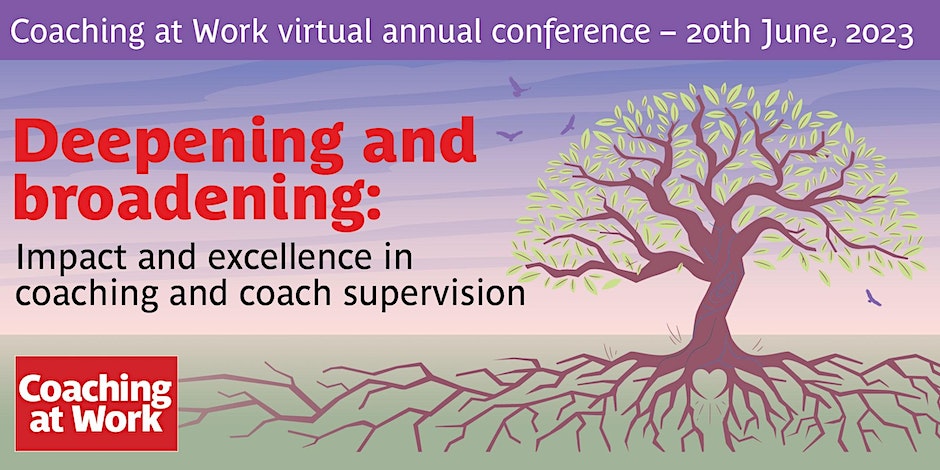 In a nutshell
Established in 2005, Coaching at Work offers a range of carefully curated, high calibre, fit-for-purpose CPD for executive and internal coach/mentoring practitioners, OD/HR/L&D coaching/mentoring champions & coaching/mentoring academics, including through:
An award-winning bi-monthly magazine edited by coach and award-winning journalist Liz Hall
The Coaching at Work Academy which delivers events such as sell-out annual conferences & master classes on hot topics such as neuroscience, leadership & resilience
Access to a vast global online community.
In addition, we offer a public Coach Directory.
We have close links with all the main professional bodies & academics but we're fully independent, following our management buy-out in 2009 from the CIPD (although the editor Liz Hall has been with us since the launch in 2005).
Liz Hall
Editor
Prof Stephen Palmer PhD FAIA FFA FIPA
Publisher
MORE ABOUT US
OUR MISSION IS TO:
Support professional coaches, leaders/managers-as-coaches and mentors with highly relevant quality CPD through our events, online magazine & other online material
Provide independent up-to-date coaching, mentoring, coach supervision & leadership information & wisdom
Help shape the emerging profession of coaching and mentoring
Act as a voice for the global coaching & mentoring community, campaigning for change where necessary
Act as a bridge & build bridges where necessary between the different sections of the community
Foster debate & offer thought leadership to help all those in the coaching & mentoring arena keep their contributions fresh & relevant
Engage and entertain
WHAT WE OFFER:
An award-winning magazine published six times a year- we went digital-only in January 2020 as part of our 'green pledge' as a way to reduce our carbon footprint. Other initiatives as part of this pledge including stepping up our coverage on climate coaching-related issues, and the launch of annual Climate Coaching Action Day on 5 March.
High quality editorial curated by award-winning editor and coach Liz Hall and an international editorial advisory board
Access to Continuing Professional Development (CPD) through attending our regular events as part of the Coaching at Work Academy, and through reading and reflecting upon our articles
The Coaching at Work Academy curates & delivers events including conferences and master classes on hot topics such as resilience, neuroscience, team coaching & leadership coaching
Access to all editorial material since 2005
A monthly e-newsletter
Discounts for subscribers on all Coaching at Work events
A global Coach Directory where subscribers can register their services and which allows them to use the exclusive logo on their website. And where buyers can search providers by specialties and geographical location
Social media presence & connection: access to our huge international community online through LinkedIn, Twitter, Facebook and Instagram
Cost-effective multiple subscriber packages for organisations as well as individual subscriptions
WHO WE ARE
The company is owned jointly by the directors, Liz Hall (editor of Coaching at Work, an award winning journalist, Senior Practitioner coach, published author & certified mindfulness teacher), and Prof Stephen Palmer (a renowned award winning coaching psychologist, academic & prolific published author). Other highly experienced members of the Coaching at Work team include Annie Cree, a journalist/sub editor who helps pull the magazine together, and Ray Belletty, a designer who ensures the design of magazine & other material is top notch.
INDEPENDENT BUT WELL-CONNECTED
Coaching at Work was instrumental in launching the former Accreditation Forum in 2010 to gather stakeholders such as the main professional coaching bodies in a neutral space, with aims such as pulling together material on how professional bodies' accreditation programmes compare.
The Accreditation Forum was replaced in 2015 by the more ambitious multi-stakeholder Future of Coaching Collaboration (FCC) Group, of which Coaching at Work is a core founding member. The FCC seeks to collaborate, professionalise and innovate to safeguard the coaching profession. FCC initiatives to date include the publication in 2017 of the FCC Framework for Professional Executive Coaching in Organisational Settings and the launch of the Knowledge Portal.
MORE ABOUT THE MAGAZINE
Every issue of the magazine is packed with coaching and mentoring news and features, organisational case studies, road-tests of tools and techniques, profiles of movers and shakers, opinion from leading thinkers, and research.
We publish a range of research, including our own, sometimes joining forces with the main professional bodies including the Association for Coaching, the European Mentoring and Coaching Council and the International Coach Federation. Past survey topics have included ageism, meaning and purpose, making a difference, poor practice and hot topics for the coming year.
Join us on our journey!!