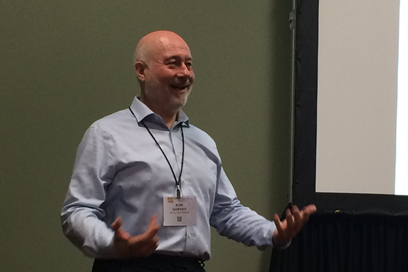 Special Keynote: A Gentleman and a Scholar: Honouring David Megginson
Prof Bob Garvey PhD
This keynote is written in honour of David Megginson. It is my personal account of David's contribution to the lives of the many people who came into contact with him. It looks at his legacy, in terms of his scholarship and practical contributions to mentoring and coaching. More than that, it considers his personal qualities and 'quirkiness' and how these enabled him to speak truth to power with elegance, humility and dignity.
---
Bob Garvey is one of Europe's leading academic practitioners of mentoring and coaching. He is an experienced mentor/coach working with a wide range of people in a variety of contexts. Formerly Head of Research at York Business School, Bob has great experience in many different international organisations. Bob subscribes to the 'repertoire' approach to mentoring and coaching. He is in demand internationally as a keynote conference speaker.
Bob has a PhD from the University of Durham in the UK. He is a Fellow of the Royal Society of Arts and has published many books and papers on mentoring and coaching. He is a founding member of the European Mentoring and Coaching Council (EMCC) and Honorary President of Coaching York (a social enterprise for coaching in the community. In 2014, the EMCC presented him with the Mentor award for services to mentoring. Also in 2014, he received a lifetime achievement award for contributions to mentoring from Coaching at Work and in 2019 he was Highly Commended for the Coaching at Work 'External Coach/Mentor Award'. He is an active researcher and is currently researching the notion of coach maturity with an international team of researchers.
---