Rebecca Stevens & Siân Lumsden
Rebecca Stevens (above)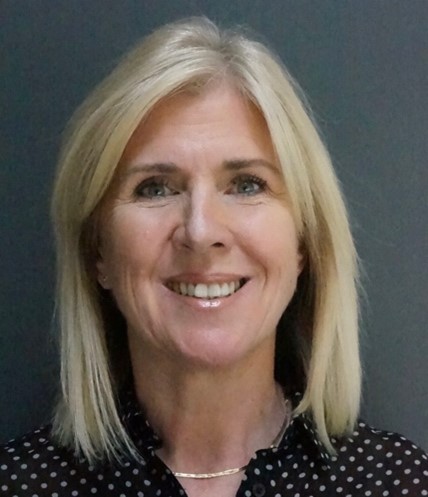 Siân Lumsden (above)
Deepening & Broadening : Through vertically developmental coaching (pre-recorded session)
Session summary: In the last 30 years we at Harthill, along with our global network of, now, 730 Authorised users had the privilege of introducing approx. 13,000 leaders to the Leadership Development Framework and its associated profiling tool, the LDP. Over that time, we've learned a lot about adult development, and built a whole body of understanding around how development can manifest, expand and take root, and of the significant and sustainable benefits this can bring to individual leaders and the organisations in which they work.
More recently we've been turning our attention to how we can help executive and team coaches work more intentionally with the LDP, and with other foundational concepts within Vertical Development. And, on the back of this body of research, experimentation, conversation and reflection we are now launching the pathway towards Accreditation as a Vertically Developmental Coach.
During this session, Sian Lumsden and Rebecca Stevens will be discussing with a couple of other coaches the degree of transformational impact they have witnessed or experienced through working in this Vertically Developmental way in both Individual and Team Coaching.
"Vertical development can allow a person … to lead from wisdom and expansiveness rather than being stuck in a limiting (and often unconscious) mindset. It changes the culture of the organization for good."Forbes, Jan 2020
---
Bio: Rebecca Stevens is an experienced business psychologist, leadership coach and supervisor, and organisational development consultant.  She currently co-leads Harthill's coaching practice as well as designing and delivering coaching and leadership development interventions for a broad range of cross-sector clients.  Prior to working independently, she held senior Organisation and Leadership Development roles for several blue chip and global organisations including Kimberly-Clark, Deloitte, BP and Clarks.  She brings a systemic lens to her organisational work, rooted in her early career experience working as a family therapist and psychologist in clinical settings.
Rebecca's qualifications include Psychology BSc, MBA, Coaching and Behavioural Change MSc (Henley Business School) and Post Graduate Certificate in Coaching Supervision (Bath Consulting).
Bio: Siân Lumsden is a highly relational coach working with senior leaders and their teams, to help them clarify their purpose, leverage their key relationships and build meaningful connectivity across their systems. She adopts a coaching style that encourages both vertical and horizontal development whilst offering clients a broad menu of approaches and methodologies arising from a career spanning over 25+ years of leadership and team development work. She currently co-leads Harthill's coaching practice as well as co-leading the Advanced Diploma in Vertically Developmental Coaching with Ian Mitchell. This programme has been running for 7 years with participants from across the globe. Sian's qualifications include PG Certificate in Business, Personal and Executive Coaching University of Chester.