Chair: Siobhain O'Riordan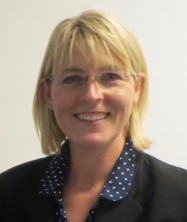 Dr Siobhain O'Riordan PhD is Chartered Scientist and Chartered Coaching Psychologist. She has full divisional membership of the British Psychological Society (BPS) Division of Academics, Researchers and Teachers in Psychology (DARTP) and is a member of the BPS Psychobiology Section. She is Course Co-Director on the stress management and coaching programmes and a trainer at the Centre for Coaching. She is an Honorary Member of the Institute for Health Promotion and Education, Fellow of the International Society for Coaching Psychology and Accredited Coaching Psychologist and Supervisor. From 2013-2015 she was Editor of the International Journal of Health Promotion & Education. Currently, she is Founder Chair of the International Society for Coaching Psychology, Editor of the International Journal of Coaching Psychology, Consulting Editor of The Coaching Psychologist and Editor of Coaching Psychology International. Her other roles include supervising doctorate students at the Wales Academy for Professional Practice and Research, University of Wales Trinity Saint David where she is a Research Fellow. She is also a Director of the International Academy for Professional Development Ltd. She has published research and practice papers and her latest book is Introduction to Coaching Psychology (2021, with Palmer).
Sueanne Byford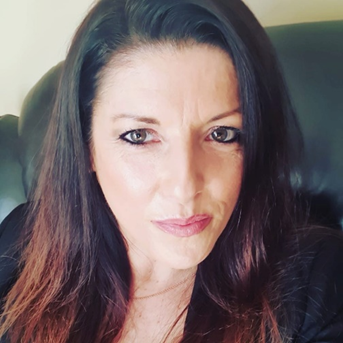 Talk Title: Coaching Psychology for personal psychological recovery – An integrated complimentary approach
Sueanne is a positive coaching psychologist who works both independently and with corporate clients, to inspire and facilitate enduring change and provide a service that enables clients to reach their maximum potential within the workplace and within their life space. With 22 years of Corp experience, executive and organisational coaching, she has developed numerous wellbeing initiatives within STEM corps, coaching programmes and more recently driving Mental Health First Aid as a key focus through the Covid-19 Pandemic through crucial conversations and virtual engagement.
Past research includes a build on the role self-determination theory plays in predicting physical activity and job satisfaction within the workplace combined with life orientation. As a mindfulness practitioner, she includes the art of being present into all aspects of her coaching.
She has a keen interested in Coaching Cross-over and in particular is looking at narrowing the gap and finding a purpose for Coaching within Personal psychological recovery. She has worked as part of the "Glow Project Team" alongside of Clinical Psychologists in Adult Mental Health services, working with individuals with BPD and the importance of coaching beyond recovery.
She also has a passion for lecturing and is currently guest lecturing on the Higher Dip in Coaching Psychology course in UCC. Sueanne also works in the Corp IT sector and has over 20 years' experience within tech.
Belinda Rydings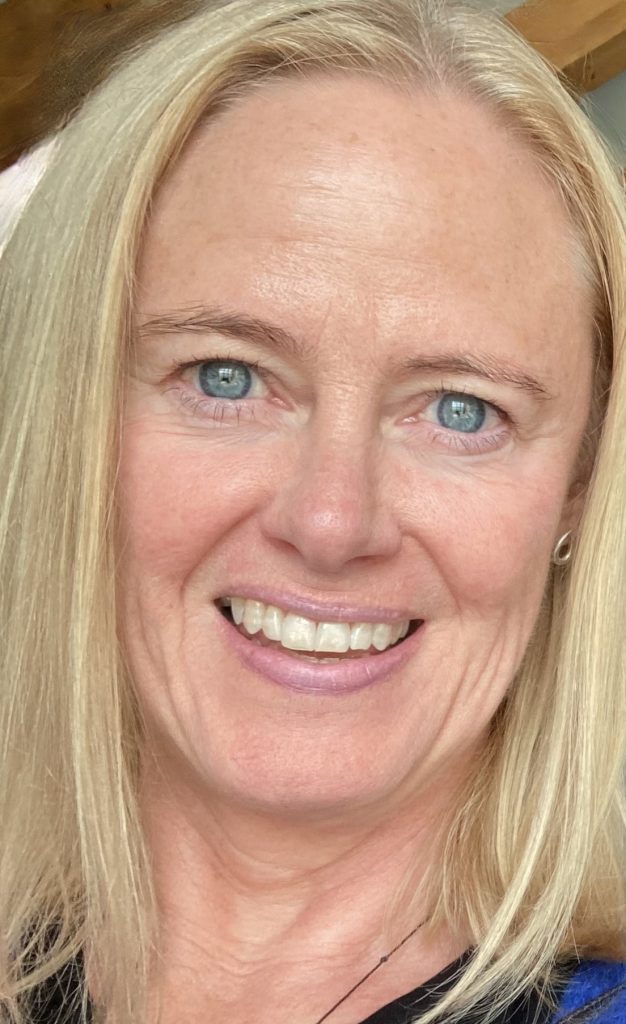 TALK TITLE: Welcoming All Parts into the Coaching Space – Coaching through the Internal Family Systems Lens'
Belinda Rydings is a Coaching Psychologist and applies Internal Family Systems (IFS) in coaching sessions with senior leaders internationally and in diverse organisational settings. Her background includes 25 years of commercial experience, in SMEs to Global corporations, and more than a decade of Leadership Coaching experience.
Belinda's Master's in Coaching Psychology underpins her practice of integrating evidence-based approaches, including the powerful tool of IFS.
Her varied experience in business and systems informs her capacity to get to the nub of the unique coaching challenge and her compassionate desire to create positive change is grounded in a strong mindfulness practice.
She was awarded the 2012 BPS Division of Coaching Psychology 'Student Project Award' for her Master's research on Coaching Leaders with Imposter Syndrome.
Belinda's dream is to run IFS retreats for leaders on a remote island.
Liz Hall
TALK TITLE: Compassionate coaching for enhanced well-being, resilience and relationships 
Liz Hall is a leadership coach and mindfulness teacher. A journalist for many years, she's the editor of Coaching at Work magazine, and the author of publications including Mindful Coaching (Kogan Page), Coach your team (Penguin Business), and author/editor of Coaching in times of crisis and transformation (Kogan Page), and numerous chapters in other books. Chapters include 'Mindful Compassionate Coaching: an approach perfect for VUCA times' in Mindfulness in Organisations: Foundations, Research and Applications (Cambridge University Press, 2015), 'Mindfulness in Coaching' in Mastery in Coaching: A Complete Psychological Toolkit for Advanced Coaching (Association for Coaching/Kogan Page, 2014 (Association for Coaching/Kogan Page, 2014) and 'Compassion focused coaching', with Palmer & Irons, in The Handbook of Coaching Psychology– Eds Palmer & Whybrow (Routledge, 2018).As a co-founder of the award-winning Coaching through Covid and Beyond, offering pro-bono coaching to NHS workers impacted by the pandemic, she helped create a trail-blazing organizational culture shaped by compassion, relational mindfulness, psychological safety, agility and open-ness to emergence. Liz is also a co-founder of the International Summit for Mindfulness and Compassion at Work, and speaks regularly on mindfulness and coaching at conferences. Clients include the NHS. She is a member of the Academy of Executive coaching's faculty, teaching on mindfulness in coaching. She's currently working on a book on relational mindfulness with Dr Emma Donaldson-Feilder.
Rachael Skews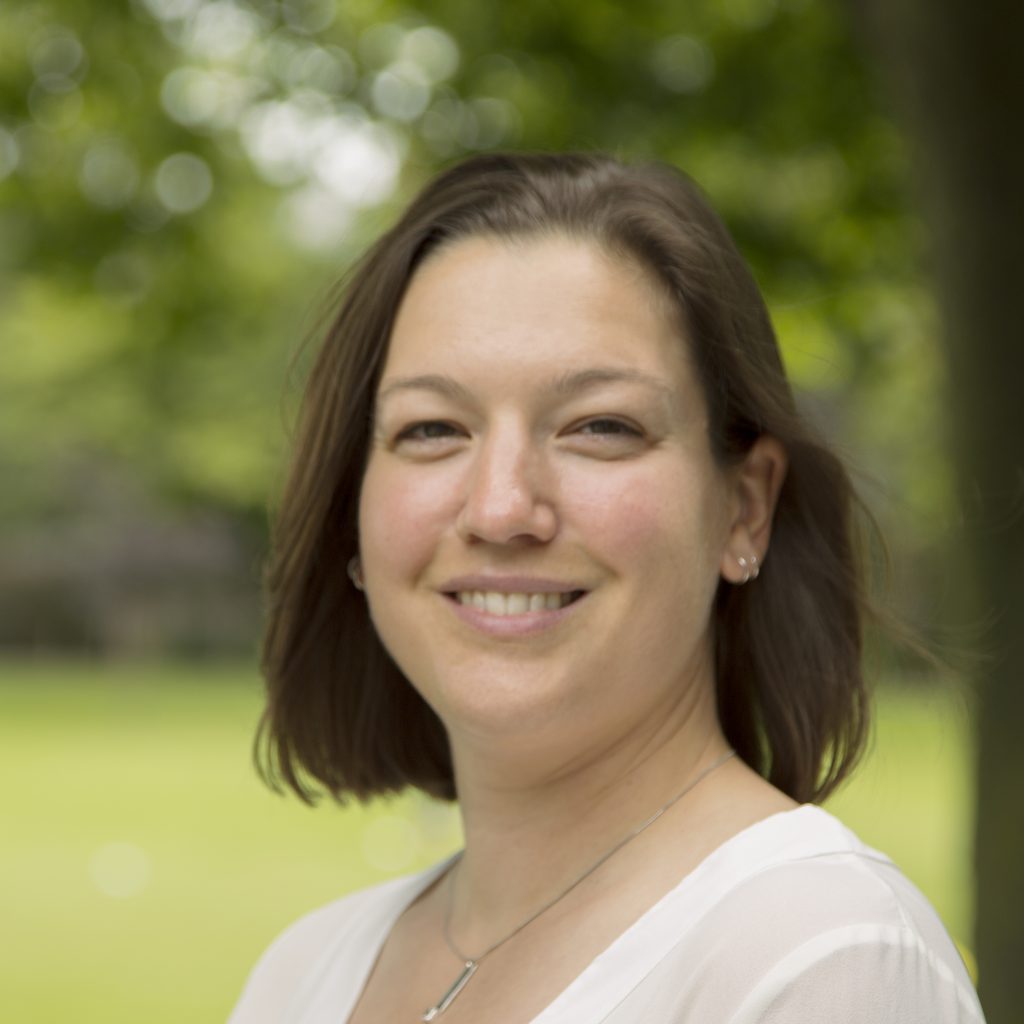 Rachael is a highly experienced behavioural scientist and internationally recognised subject matter expert in coaching. She is the scientific lead for technology-forward service evolutions within Headspace. She has deep expertise in technology-delivered health coaching interventions and workplace-related behaviour change.

Prior to her current role, Rachael led the Health Coaching team at Headspace and supported business operations in preparing to scale a coaching service in North America. Before joining Headspace, Rachael was an academic at the Institute of Management Studies (IMS) at Goldsmiths, University of London, where she led the MSc in Occupational Psychology and PGCert in Coaching programmes. She also has extensive commercial experience as a business consultant with clients from industries across the private, public, and charity sectors. Rachael is a chartered psychologist with the British Psychological Society and a Fellow of the Centre for Evidence Based Management.